Long Quick Link|Oval Quick Link|Stainless Steel
Stainless Steel Long Quick Link is made from 316 marine grade stainless steel. This quick link is designed with a screw gate for the fast, easy, securing installation and conjunction of long link chains. It will offer quick solutions for the broken chains during the applications. The quick links should be used under the instructions of working load limits. Sizes can bespoke.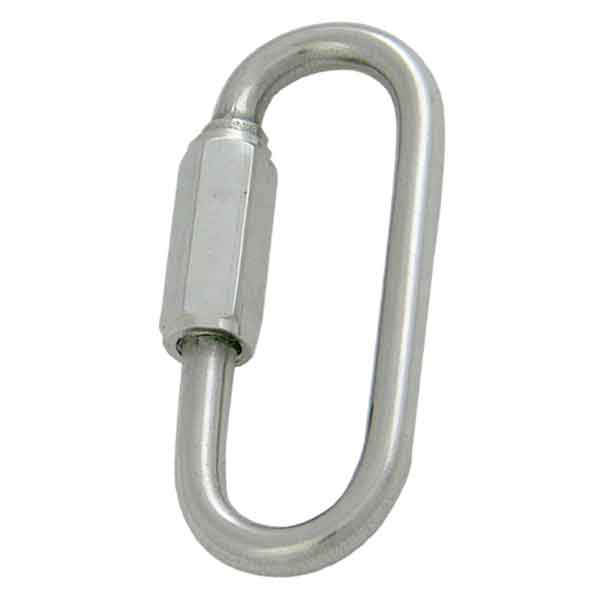 Material: Stainless Steel 316, 304.
Processing: Forged.
AISI316 Stainless steel is marine grade due to its good performance of corrosion resistance.
Screw Gate design for quick & security fixing.
Metric Thread & UNC Thread are available.
Finish: Highly Polished.
Application: Webbing Strap, chains, rope Conjunction.
Packing: Plywood cases.
Bespoke sizes are available.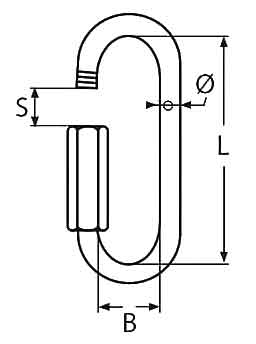 | Item | Ø mm | L mm | B mm | S mm |
| --- | --- | --- | --- | --- |
| 3.5mm Quick Link | 3.5 | 40 | 8.5 | 8.5 |
| 4mm Quick Link | 4 | 45 | 11.5 | 11.5 |
| 5mm Quick Link | 5 | 52 | 13 | 13 |
| 6mm Quick Link | 6 | 58 | 14.5 | 14.5 |
| 8mm Quick Link | 8 | 74 | 17.5 | 17.5 |
| 10mm Quick Link | 10 | 85 | 20.5 | 20.5 |
| 12mm Quick Link | 12 | 100 | 23.5 | 23.5 |
Hits: 3