Stainless Steel Quick Release Pelican Hooks with Ring/Slide
The Quick Release Pelican Hooks are pelican hooks with ring or slide. It's made of A4-AISI 316 stainless steel to be resistant to corrosion in marine applications. The pelican hook is shaped like a pelican's beak. The long arm of the pelican hook provides powerful lever for tensioning. It can be can be quickly secured or released by a sliding ring. Sizes: 100mm, 150mm for choices.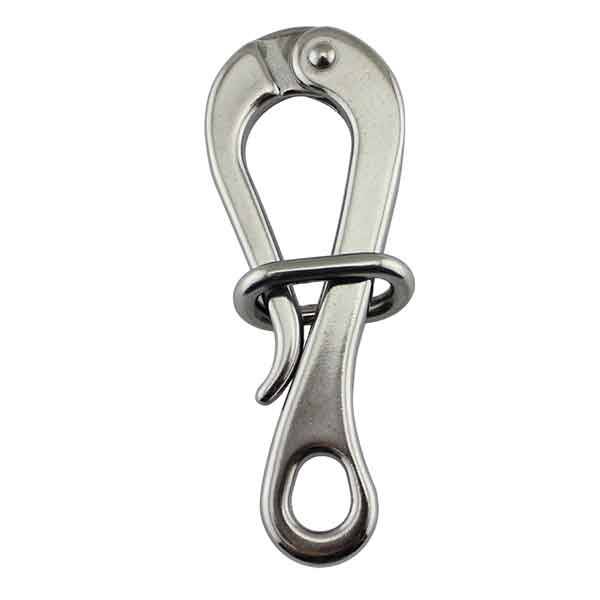 Material: Stainless Steel 316, 304.
Finish: Polished.
Features: AISI316 Stainless steel is marine grade due to its good performance of corrosion resistance.
Sizes: 100mm, 150mm or 4″, 5-3/4″.
Applications: Sails boats, yachts, cable railing, lifelines, and etc.
Packing: Carton with pallet.
Bespoke sizes are available.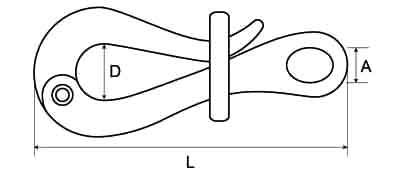 | Item | (mm) | A (mm) | D (mm) |
| --- | --- | --- | --- |
| 100mm Pelican Hook | 100 | 10 | 18 |
| 150mm Pelican Hook | 150 | 13 | 22 |
Hits: 80