Lacing Eye|Pad Eye|Eye Straps Bunnings|Stainless Steel
Lacing Eye is also called Pad Eye/Eyes, Eye Straps Bunnings, which is made from stainless steel. There're various types of Lacing eyes with a round body, flat body, Strip Lacing Eye, Webbing Eye Strap, Reefing Eye Strap. The pad eyes are usually used as deck fittings for boats, yachts, industry, architecture. It can be installed with simple hand tools quickly and easily.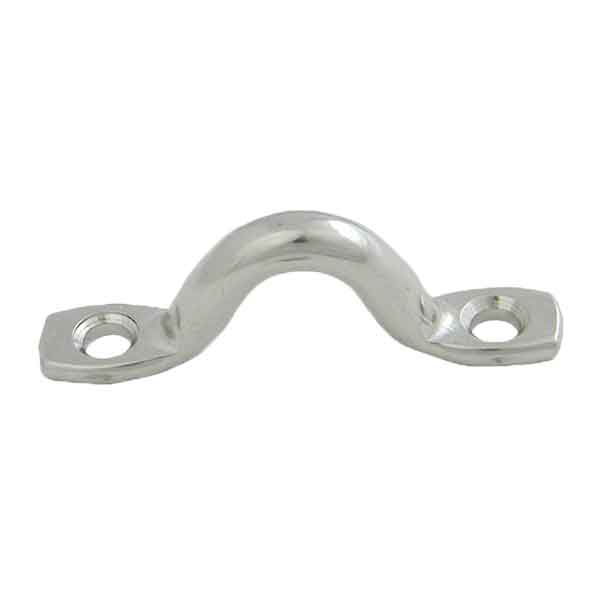 Material: Stainless Steel 316, 304.
Processing: Forged & Machined.
AISI316 Stainless steel is marine grade due to its good performance of corrosion resistance.
Quick & Easy Installation Design.
Finish: Highly Polished.
Application: Deck Fittings, Industry, Architecture.
Packing: Plywood cases.
Bespoke sizes are available.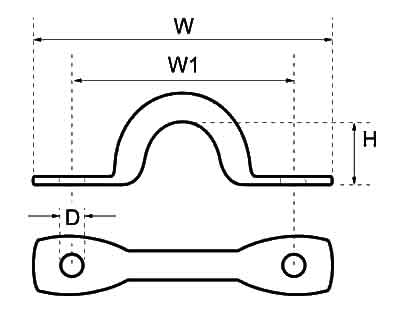 | Item | D mm | H mm | W mm | W1 mm |
| --- | --- | --- | --- | --- |
| 4mm Lacing Eye | 3.2 | 9 | 38.5 | 30 |
| 6mm Lacing Eye | 6.3 | 10.5 | 57 | 45 |
| 8mm Lacing Eye | 8.3 | 18.5 | 82 | 63 |
Hits: 201