Spring Snap Hook|Egg Shape/Egg-Shaped Spring Hook|Stainless Steel
Spring Snap Hook is also called Egg Shape/Egg-Shaped Spring Hook, Tack Hook, which is made from 316-grade stainless steel for maximum corrosion resistance and durability. The snap hooks are designed with a spring gate for quick release and attachment during the application. It's widely used in the marine industry and daily applications. Sizes from 50mm to 100mm and can bespoke.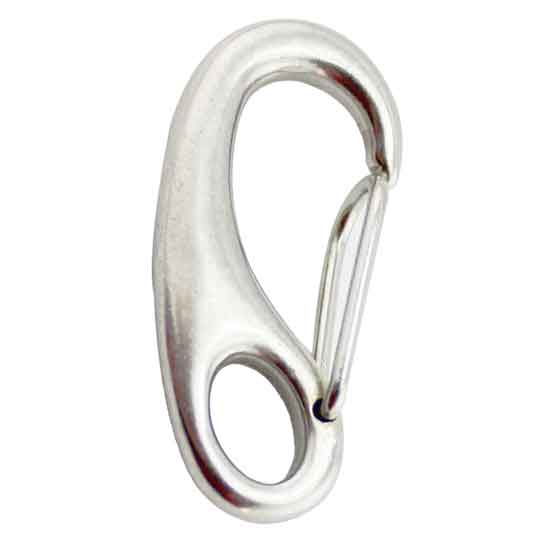 Material: Stainless Steel 316, 304.
Processing: Precision Casting.
AISI316 Stainless steel is marine grade due to its good performance of corrosion resistance.
Spring Gate Opening design for quick release.
Finish: Highly Polished.
Application: Mountain Climbing, Boat, Outdoor sports.
Packing: Plywood cases.
Bespoke sizes are available.
Warning: Not to be used for overhead lifting.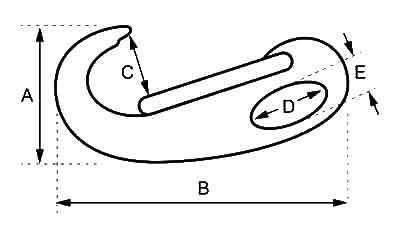 | Item | B mm | A mm | C mm | D mm | E mm | Break Load Kg |
| --- | --- | --- | --- | --- | --- | --- |
| 50mm Snap Hook | 50 | 24 | 10 | 10.5 | 7.5 | 100 |
| 70mm Snap Hook | 70 | 31 | 12 | 13 | 10 | 260 |
| 100mm Snap Hook | 100 | 46 | 22 | 21 | 14 | 480 |
Hits: 13