Swivel Eye Boat Snap Hook|Stainless Steel
Swivel Eye Boat Snap Hook is also called Boat Snap with Swivel Eye, which is made from 316-grade stainless steel for maximum corrosion resistance and durability. The boat snap hooks are designed with a swivel eye to prevent the cable or wire from kinking during the application. It's widely used in the marine industry and daily applications. Sizes from 69mm to 118mm and can bespoke.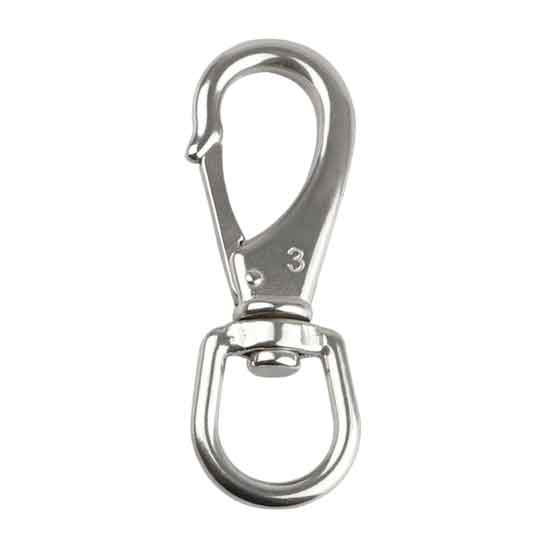 Material: Stainless Steel 316, 304.
Processing: Precision Casting.
AISI316 Stainless steel is marine grade due to its good performance of corrosion resistance.
Swivel Eye Design to prevent the rope from kinking.
Finish: Highly Polished.
Application: Mountain Climbing, Marine, Outdoor sports.
Packing: Plywood cases.
Bespoke sizes are available.
Warning: Not to be used for overhead lifting.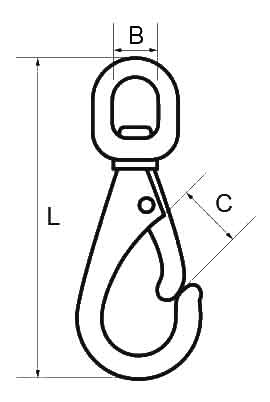 | Item | L mm | B mm | C mm |
| --- | --- | --- | --- |
| 69mm Boat Snap | 69 | 14 | 10 |
| 86mm Boat Snap | 86 | 21 | 11 |
| 100mm Boat Snap | 100 | 21 | 12 |
| 118mm Boat Snap | 118 | 21 | 16 |
Hits: 8