Heavy Duty Wire Rope Ring Clamp|Grip|Stopper|Stainless Steel
Heavy Duty Wire Rope Ring Clamp is also called heavy-duty wire grip/wire stopper, which is made from SS316 marine grade stainless steel for maximum corrosion resistance and durability. It's stronger than the standard wire rope grips, so the grip can be used for heavy-duty applications indoor and outdoor. The clamp can be quick and easy to install with the hex head key.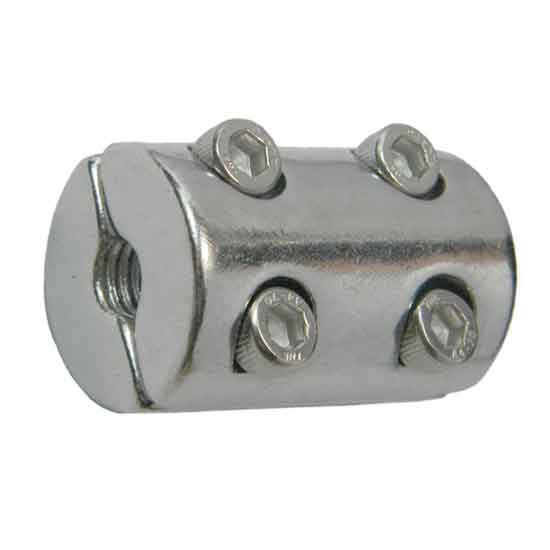 Material: Stainless Steel 316, 304.
Processing: Precision Casting & Machined.
AISI316 Stainless steel is marine grade due to its good performance of corrosion resistance.
Quick & Easy for installation.
Stronger than standard rope clips.
Metric Thread & UNC Thread are available.
Finish: Highly Polished.
Application: Fixing for the wire rope loop.
Packing: Plywood cases.
Bespoke sizes are available.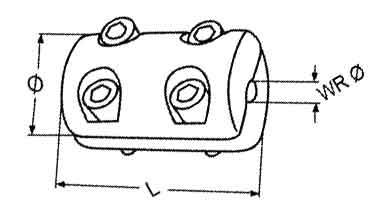 | Item | WireØ mm | Thread | L mm | Ø mm |
| --- | --- | --- | --- | --- |
| 3mm H/D Clamp | 3 | M4 | 27 | 22 |
| 4mm H/D Clamp | 4 | M4 | 27 | 22 |
| 5mm H/D Clamp | 5 | M5 | 42 | 28 |
| 6mm H/D Clamp | 6 | M5 | 42 | 28 |
| 8mm H/D Clamp | 8 | M5 | 42 | 28 |
Hits: 1023