Wire Rope Ring Clamp|End Stop|Loop Clamp|Stainless Steel
Wire Rope Ring Clamp is also called wire rope end stop clamp, wire rope loop clamp, which is made from 316 marine grade stainless steel for maximum corrosion resistance and durability. The unique design will make the grip a good appearance and easy to install. It's an ideal choice for cable systems of balustrade, rigging, construction. Sizes from 3mm to 8mm and can bespoke.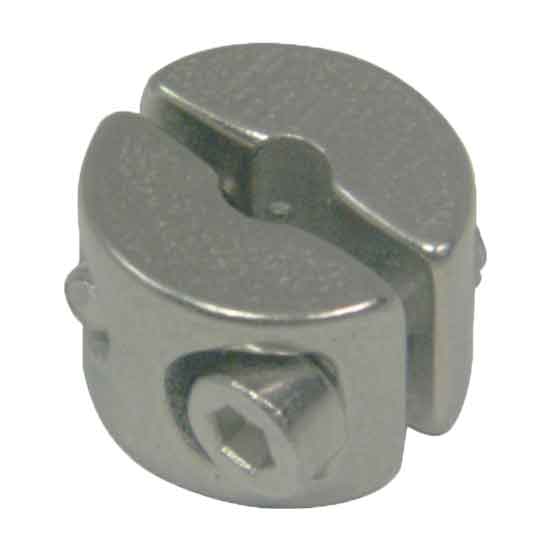 Material: Stainless Steel 316, 304.
Processing: Precision Casting & Machined.
AISI316 Stainless steel is marine grade due to its good performance of corrosion resistance.
Quick & Easy for installation.
Metric Thread & UNC Thread are available.
Finish: Highly Polished.
Application: Fixing for the wire rope loop.
Packing: Plywood cases.
Bespoke sizes are available.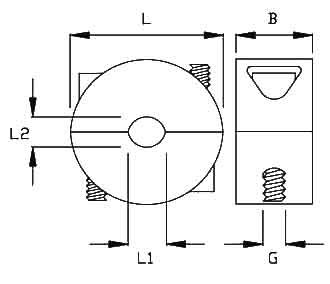 | Item | Wire mm | G | L mm | L1 mm | L2 mm | B mm |
| --- | --- | --- | --- | --- | --- | --- |
| 3mm Wire Clamp | 3 | M3 | 15 | 3 | 2.5 | 10 |
| 4mm Wire Clamp | 4 | M3 | 15 | 4 | 3 | 10 |
| 5mm Wire Clamp | 5 | M3 | 20 | 5 | 4 | 10 |
| 6mm Wire Clamp | 6 | M3 | 20 | 6 | 5 | 10 |
| 8mm Wire Clamp | 8 | M4 | 23 | 8 | 7 | 12 |
Hits: 242