Pipe Turnbuckle Body|Bottle Screws|Threaded Rod turnbuckle
Pipe Turnbuckle Body is the threaded rod turnbuckle body. The bottle screws are made from stainless steel SS316 or SS304 for corrosion resistance and durability. There are right-hand threads & left-hand threads for two ends for the cable length adjusting & tension. The Allen key can be inserted into the hole in the middle of the rigging screw body for easy tightening.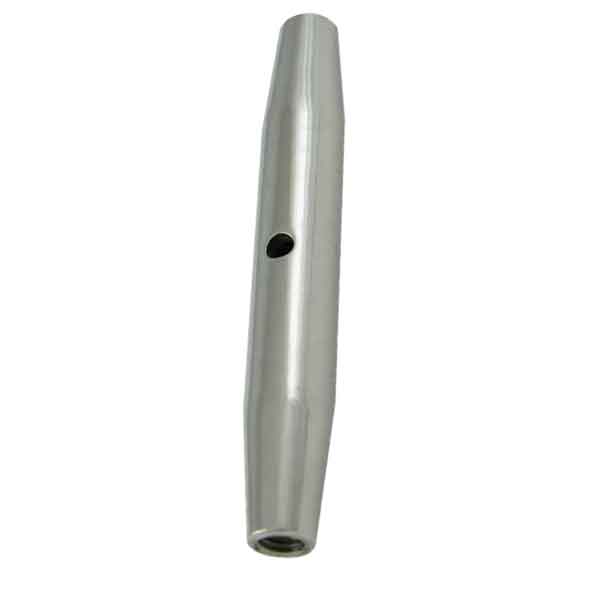 Material: Stainless Steel 316, 304 Solid bar.
Finish: Highly Polished.
Features: AISI316 Stainless steel is marine grade due to its good performance of corrosion resistance.
Metric Thread & UNF Thread.
Process: Machined by stainless steel pipe or bar.
Bespoke sizes are available.
Applications: Extensively used in Yacht Rigging, Tensile Architecture, Balustrading and Membrane Structures. 

| D1 | L mm | D2 mm |
| --- | --- | --- |
| M5 | 80 | 8 |
| M6 | 95 | 10 |
| M8 | 105 | 13 |
| M10 | 125 | 17 |
| M12 | 150 | 21 |
| M14 | 165 | 21 |
| M16 | 190 | 26.5 |
| M20 | 210 | 33.5 |
Hits: 22