Swage Dome Head Terminal|Button Head Terminals AISI316
Swage Dome Head Terminal is also called cone head terminals, button head terminals. The swage terminals are made from A4-AISI316 marine grade stainless steel which makes the domehead maximum corrosion resistance & durability. The dome head terminal has to be swaged or crimped with the hydraulic swaging tool for use. Sizes: 3mm, 4mm, 5mm, 6mm.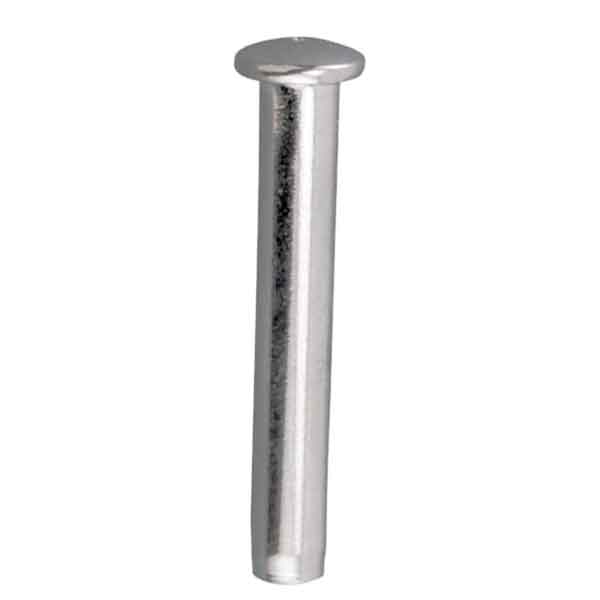 Material: Stainless Steel 316, 304 Solid bar.
Finish: Polished.
Features: AISI316 Stainless steel is marine grade due to its good performance of corrosion resistance.
Suitable for use with rotary & fixed die swaging machine.
Use with 1×19, 7X19,7X7 Strand, and compacted strand Metric and inch wire rope (IWRC).
Applications: Sails boats, yacht rigging, masts, spreaders, architectural, Structural systems, cable railing, balustrade, and etc.

| Item | Wire Ø (mm) | L1 (mm) | L2 (mm) | L3 (mm) | D1 (mm) | D2 (mm) | D3 (mm) |
| --- | --- | --- | --- | --- | --- | --- | --- |
| 3mm Swage Domehead | 3 | 52 | 48.5 | 38 | 6.35 | 10 | 4 |
| 4mm Swage Domehead | 4 | 59 | 55.5 | 45 | 7.5 | 12 | 4.4 |
| 5mm Swage Domehead | 5 | 66.5 | 62.5 | 51 | 9 | 14 | 5.3 |
| 6mm Swage Domehead | 6 | 79 | 74 | 64 | 12.58 | 18 | 6.5 |
Hits: 9