Swageless Wall Mount|Deck Toggle Swageless Terminal 316
Swageless Wall Mount Terminal is also called mount deck toggle swageless fittings. The self assembly wall mount terminal is made of 316 stainless steel. The deck toggle terminals should be connected with a turnbuckle for cable tension. It will be quick & easy installation by simple hand tools without swaging machines and can be used with 1X19, 7X19, 7X7 cables.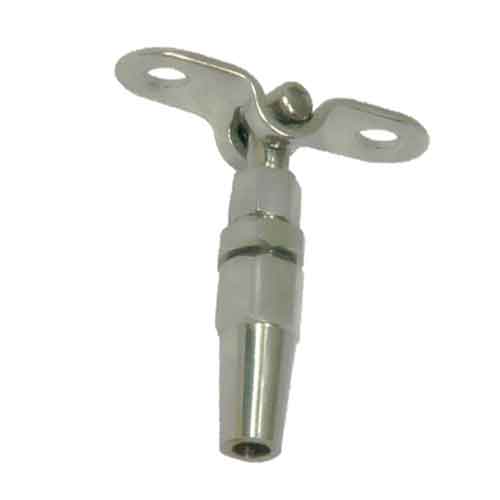 Material: Stainless Steel 316, 304 Solid bar.
Finish: Highly Polished.
Features: AISI316 Stainless steel is marine grade due to its good performance of corrosion resistance.
Self-assembled by hand using spanners.
Fit for 1×19, 7X19, 7X7 Strand, and compacted strand Metric and inch wire rope (IWRC).
Bespoke sizes are available.
Applications: For cable runs that attach to the surface of a wood post or wall. Paired with a turnbuckle or other tension rigging to adjust the cable for deck railing.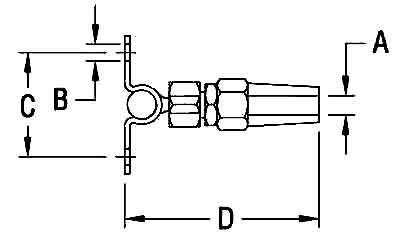 | A in | B in | C in | D in | lbs/ea |
| --- | --- | --- | --- | --- |
| 1/8″ | 1/4″ | 1.58 | 2.00″ | 0.1 |
| 5/32″ | 1/4″ | 1.58 | 2.25″ | 0.12 |
| 3/16″ | 5/16″ | 1.75 | 2.75″ | 0.22 |
| 1/4″ | 3/8″ | 2 | 3.50″ | 0.35 |
Hits: 3