Webbing Swivel Snap Shackle|Wichard Webbing Swivels Stainless Steel 316
Webbing Swivel Snap Shackle is designed with a free rotating flat bar eye for easy connecting the webbing. The release plunger pin of Wichard webbing swivels is for easy opening and locking. The snap shackle webbing swivel is made from 316-grade stainless steel for maximum corrosion resistance and durability. It also has high tensile strength for loading.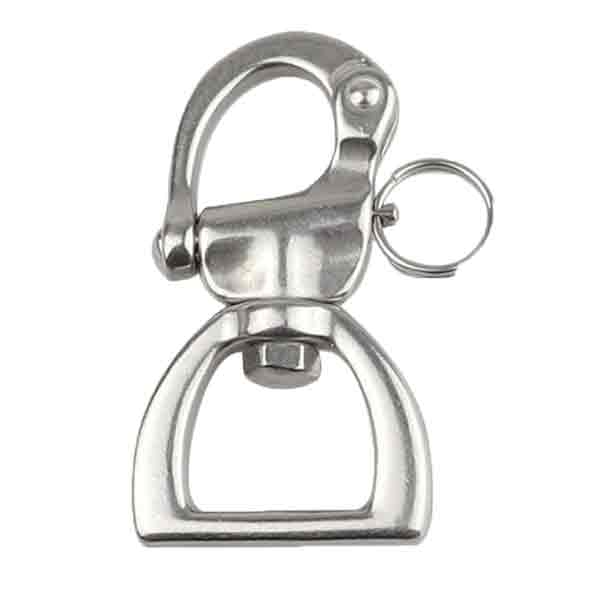 Material: Stainless Steel 316, 304 Solid bar.
Finish: Highly Polished.
Process: Precision casting.
Features: AISI316 Stainless steel is marine grade due to its good performance of corrosion resistance.
Its flat design allows you to attach webbing.
Free rotation of the snap shackle due to the swivel eye.
The plunger pin is set captive into the hook and cannot become detached.
Excellent working and breaking loads.
Easy to open by pulling the plunger pin (possiblity to attach a lanyard).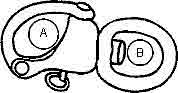 | Item | Length | A mm | B mm | WLL Kg | BLL Kg | WT Kg |
| --- | --- | --- | --- | --- | --- | --- |
| 80mm Snap Shackle | 80 | 16 | 30 | 960 | 2000 | 0.085 |
| 100mm Snap Shackle | 100 | 21 | 40 | 1280 | 3850 | 0.17 |
Hits: 24