Hamburger DD Turnbuckle|Lashing Turnbuckles
Hamburger DD Turnbuckle is a type of lashing, manufactured by drop-forging & welding. This lashing turnbuckles are designed with DD style, which has good looks and good using for the wire ropes or chains tension adjusting. It's widely used in the industry of construction, transportation, etc. Sizes range from M16 to M38. The special sizes can be customized.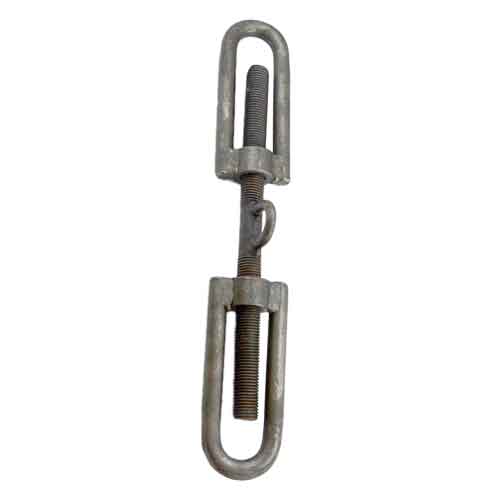 Material: Carbon Steel
Standard: US Standard
Process: Drop Forged
Heat treatment: Tempered & Quenched
Finish: Hot Dip Galvanized, Electro-Galvanizing, Galvanized, Zinc Plated, Self Color, Polished
Size from 16 to 38 mm and can bespoke
Applications: Lashing, Constructions, Transportation, etc.

| A | B | C | D | H | 1 | 2 | Breaking Load (T) | Weight (kg/pc) |
| --- | --- | --- | --- | --- | --- | --- | --- | --- |
| 24 | 400 | 75 | 35 | 210 | 22 | 16 | 12 | 13 |
| 24 | 400 | 75 | 35 | 210 | 36 | 18 | 12 | 18 |
| 24 | 500 | 75 | 35 | 260 | 22 | 16 | 12 | 13 |
| 24 | 500 | 75 | 35 | 260 | 36 | 18 | 12 | 18 |
| 27 | 400 | 75 | 35 | 210 | 33 | 20 | 12 | 20 |
| 27 | 400 | 75 | 35 | 210 | 42 | 20 | 12 | 25 |
| 27 | 500 | 75 | 35 | 260 | 33 | 20 | 12 | 20 |
| 27 | 500 | 75 | 35 | 260 | 42 | 20 | 12 | 25 |
| 30 | 400 | 75 | 35 | 210 | – | – | 12 | – |
| 30 | 400 | 75 | 35 | 210 | 45 | 22 | 12 | 25 |
| 30 | 500 | 75 | 35 | 260 | – | – | 12 | – |
| 30 | 500 | 75 | 35 | 260 | 45 | 22 | 12 | 25 |
| 38 | 480 | 80 | 35 | 255 | 40 | 25 | 12 | 30 |
| 38 | 480 | 80 | 35 | – | – | – | – | – |
Hits: 32